Earn extra income $$ Be a Loan Signing Agent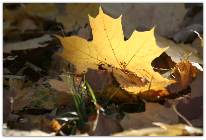 You can take an at home study program. Click

HERE

and when redirected choose your state - California, then you will choose training/education, at the bottom of the page is where you will find information for the At Home Signing Agent Course.
What is a Notary Signing Agent?
A Notary Public who becomes a Notary Signing Agent can begin earning $95 to $200+ per transaction for notarizing and presenting Mortgage Loan Documents just after one training class.
A notary signing agent is a notary who works on a freelance basis in their own business. Their customers are mortgage companies, escrow companiesand signing services who hire them on a "per job" basis. Using a very brief overview, this is how the process works:
Before you run to your computer and start signing up with mortgage, escrow and signing companies, your first step is to know how to do your job properly. That's where www.avnotary.com wants to help you.
You are starting a new business. Do you think Owners open up a restaurant before they knew how to make fantastic meals? Of course not.





If you are not willing to spend some time building your company properly (and learning how to do your job properly) first -- please do not enter this field. The Notary signing agent field is filled with too many people who produce poor quality work. The notary signing agent field is in need of professional notaries who take their jobs seriously and know what they are doing. If you are this type of person -- WELCOME.





Unfortunately though, because of the poor quality work produced by other notaries, it will take time to prove the quality of your work to the companies. But once you do -- you will have more work than you can handle.
The Country relies heavily on competent Notary Signing Agents to complete the signing and notarizing portions of the real estate loan transaction in a professional, reliable and accurate manner. The tasks of a Mortgage Signing Agent is vital to the successful closing and funding of the transaction. A Mortgage Notary Signing Agent is a Notary Public who has been specifically trained with the knowledge in presenting documents used in real estate refinance loan transactions. Mortgage Notary Signing Agents attending our training seminars will be
professionally trained by a reputable and locally recognized Mortgage Notary Signing Agent Instructor using the proven guidelines of the profession.
Our Signing Agent Class is on a request basis.



The location will be a local restaurant with a banquet room. No more than 10 students and it will be held from 5:30pm-9:30pm. Costs is $100.00 which includes the main documents in a set of loan documents that we will review and handy materials that you can keep. Your first loan signing will more than pay for this class with knowledge that will last your entire career.
Go to www.avnotary.com to sign up for our next class.
Hope to see you all soon. Maureen